Join Condon Skelly Insurance, American Collectors Insurance and Heacock Classic on October 23rd!

---
It's that time of the year where NSM Insurance Group's Collector Car Division comes together to host our 12th Annual Collector Car Show! Join us as some of the area's finest classic, vintage, and antique cars/trucks congregate in South Jersey to be seen, heard, and enjoyed.
Condon Skelly is excited to announce that our 12th Annual Collector Car Show will be held on Saturday, October 23rd, 2021 at TGI Fridays of Cherry Hill, located at 2125 NJ-38, Cherry Hill, NJ, 08002 from 9 am to 1 pm EDT.
Similar to last year, we will be joining our sister companies, American Collectors Insurance and Heacock Classic, to invite automotive collectors of Antique to Exotic Cars, Trucks, and Motorcycles to register and showcase their beautiful collector vehicle at this event!  As with prior years, we will be awarding trophies for Best in Show, Most Unique Collector, Kids Choice Award, and many more!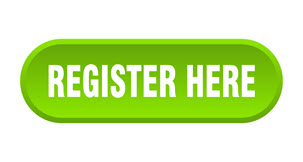 All show proceeds from this year's event will be donated to Puppies Behind Bars, a charity that benefits local veterans. Puppies Behind Bars trains prison inmates to raise service dogs for wounded war veterans and first responders, as well as explosive-detection canines for law enforcement. To donate to Puppies Behind Bars, please visit:
https://www.puppiesbehindbars.com/make-a-donation/
When donating online (the preferred method), please ensure that you enter NSM Collector Car Show  in the SEND US A COMMENT field and bring your confirmation email to the show to receive a complimentary appetizer voucher with the purchase of a meal from TGI Fridays on the day of the show!
PLEASE NOTE: No cash will be handled on site. Exact change only. A donation box will be available for contact-less cash donations.
Important Notes:
Rain Date for this event is Sunday, October 24th.
Event updates will be available on our website and social media.
For more information about our host venue, please visit: https://locations.tgifridays.com/nj/cherry-hill/.html